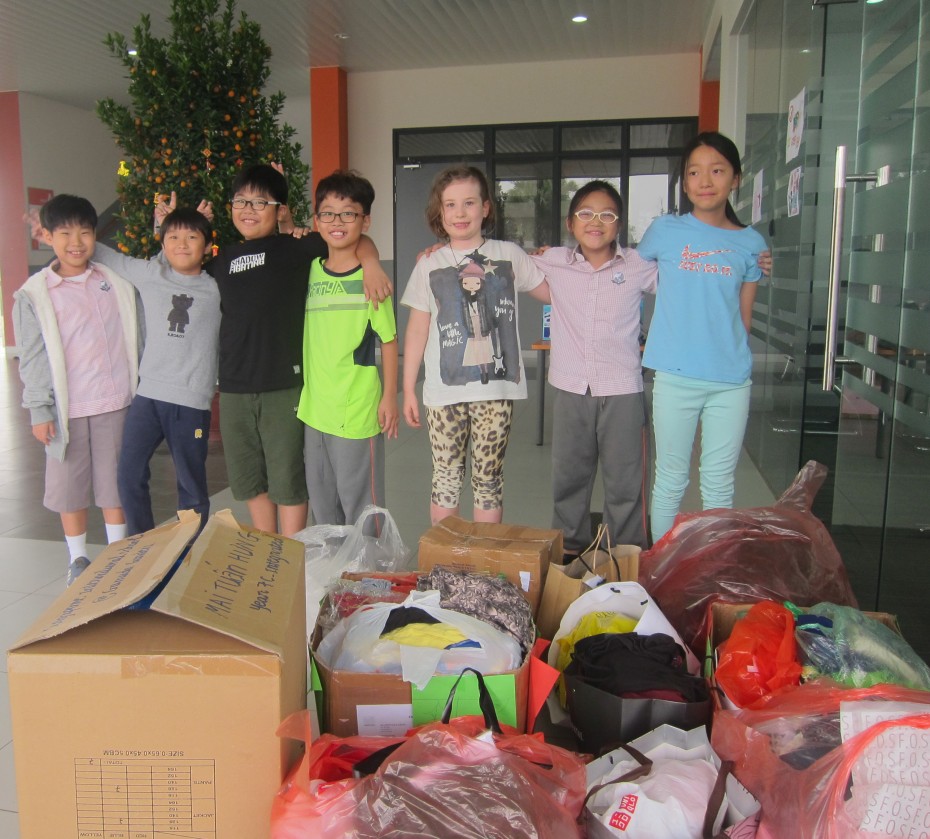 Students and teachers at Singapore International School @ Gamuda Gardens brought the collected donations of toys, clothes, books and art and craft materials on the last Thursday before the Tet holiday to the Blue Dragon Foundation (BDF).
The BDF takes care of street children and will use the gifts as part of their Tet celebration.
In the name of the whole school Junior Student Council also donated over 2.7 million VND. Students of all grades had contributed money in exchange for a free dress day.
BDF invited students and teachers to visit their organization in the next term to learn more about their work and how hard life is for some children.