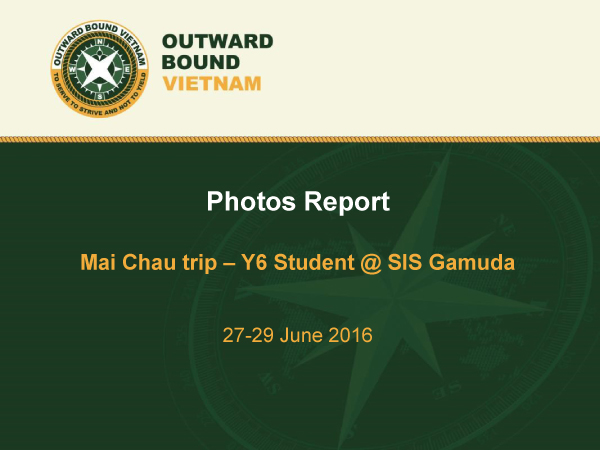 On June 27 – 29, SIS @ Gamuda Gardens, in collaboration with the Outward Bound Vietnam team, successfully organized a trip for Year 6 International students to Mai Chau. Students had a great time, and in addition to being in and observing nature, they were able to take part in rafting, rock-climbing, cycling, traditional cooking, traditional basket weaving and Thai traditional dancing. 
The rafting and the rock-climbing were especially powerful experiences for all. Through them, students were able to understand that they are capable of more than they think they are, learnt the value of team work, effective communication, goal setting, persistence, determination and encouragement. These fundamental learning experiences encapsulate the true ethos of what all future Outward Bound Vietnam programmes seek to teach its participants. 
Please see the attached photo report for your information.
Mai Chau trip – Y6 Student @ SIS Gamuda

Chuyến dã ngoại 3 ngày 2 đêm tại Mai Châu của học sinh lớp 6 – SIS @ Gamuda Gardens