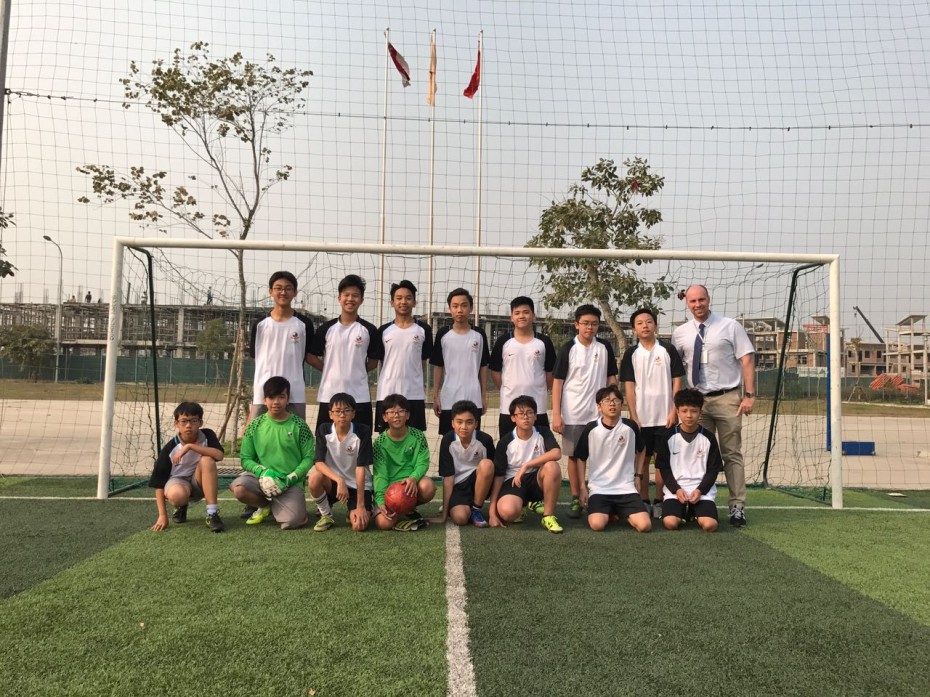 The SIS junior football team played a home match against ISV on Thursday afternoon and ran out comfortable 4-0 winners. The match started off as a pretty close contest, with SIS looking the more threatening throughout the opening goalless twenty minutes and went close to taking the lead through Kim Ji Woo and Yoo Chan Hwi. Ji Woo finally gave SIS the lead with an excellent strike into the bottom corner from the edge of the box. SIS continued to dominate with Chan Hwi going close on two occasions. Then on the stroke of half time, Ji Woo produced another fine solo effort into the top corner from 25 yards to give SIS a commanding lead.
In the second half, SIS continued to dominate and added two more goals through Dung, helping out from the senior team, and Chan Hwi, who got the goal that his industrious performance deserved.
All of the students deserve great credit for the way they conducted themselves, dominating the game yet showing great sportsmanship throughout. Special mention to goalkeepers Hong Jin Hyeok and Bui Hai Anh for keeping our first clean sheet, as well as a commanding performance from the defence.
Man of the Match: Kim Ji Woo. A commanding performance in midfield and gave SIS the platform to go on and comfortably win the game with two superb first half goals.