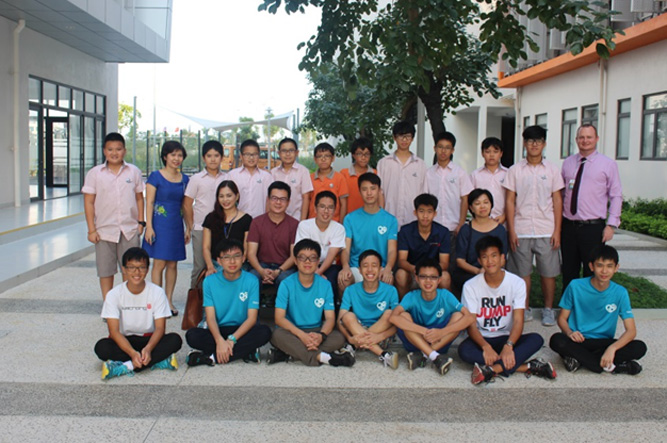 From the 12 – 19 November 2015, SIS @ Gamuda Gardens hosted 10 students and 2 teachers from Hwa Chong Institution in Singapore. Hwa Chong Institution is one of the finest educational institutions for high-achievers and the gifted in Singapore and the region. The school has been a school of choice amongst the best and the brightest. Every year it attracts the top 3% of the Singapore PSLE cohort.
Special thanks to students and their families of SIS@ Gamuda Gardens for their generosity and support in hosting Hwa Chong students from Singapore. They all enjoyed Vietnamese lifestyle, food, culture and heritage throughout their trip.
It was also a very good experience for students of Singapore International School @ Gamuda in hosting, making friends and exchanging culture with students from Hwa Chong Institution.
The relationship between Hwa Chong Institution and KinderWorld Education Group has been building up for many years and the two schools have been organizing student exchanges annually. Through the exchange programmes, students of the two schools develop close friendship to exchange study, culture and life experiences.
Hwa Chong Institution and KinderWorld Education Group have also been strongly cooperating for the past several years to organize the Asia Pacific Mathematical Olympiad for Primary Schools (APMOPS) conducted at Hwa Chong Institution in Singapore for international students including students from various schools in Vietnam