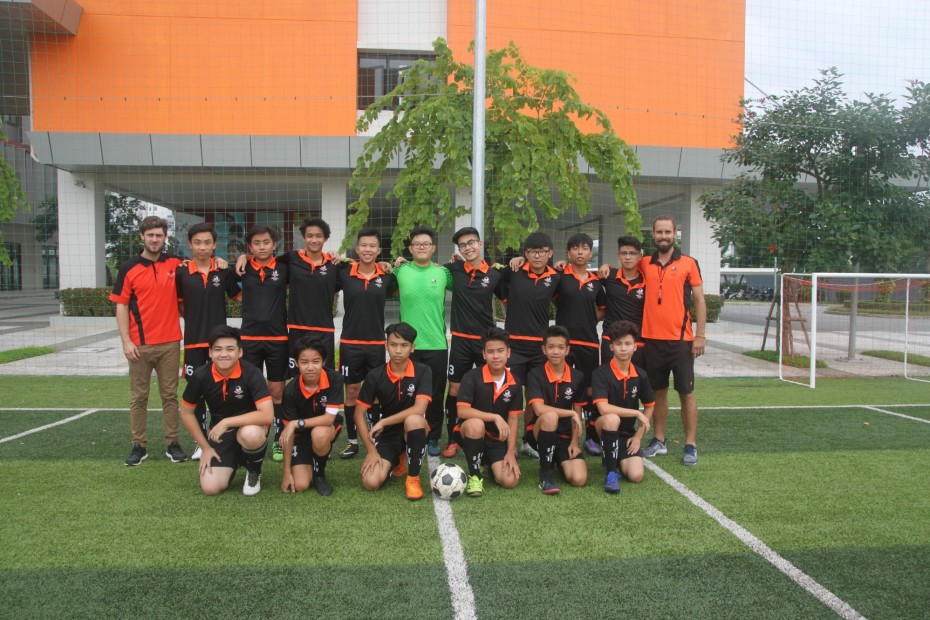 On Friday, 6 October, Singapore International School @ Gamuda Gardens hosted its first U17 football round robin. It was a great day out with St Paul's American School, International School of Vietnam and Olympia School joining us.
The SIS team really stole the show with an excellent display of football. They ended up winning all 3 games. Two goals from Jun, 1 goal by the captain Dung and a goal from Phan Anh. Congratulations to all the players and the coach Mr Von Bardeleben for their superb effort in the build up to this round robin.
Thank you to all the schools for their participation. We look forward to playing our annual home and away fixtures later this year.
Round Robin results:
SIS vs Olympia 1 – 0
ISV vs St Paul's 0 – 1
SIS vs ISV 2 – 1
Olympia vs St Paul's 1 – 1
Olympia vs ISV 2 – 0
SIS vs St Paul's 1 – 0